Meet the 2023 Jury
To ensure that all entries are judged on an equitable basis, specific judging criteria have been developed and the International Jury Committee has been carefully selected.
Fernando Martin
Jury's President
International Senior Product Manager Saint-Gobain
Civil Engineer&MBA, Fernando Martin has more than 25 years' experience developing products for construction in international companies and last 18 years in drywall industry.
Initially working in one of the most important global companies of chemical products for construction, Fernando was in charge of sealants and adhesives for building construction introducing elastic structural adhesives in façade systems.
In drywal industry Fernando started managing plasterboard products & systems in Placo Spain continuing his career as regional director of Portugal, later Morocco and later managing Export department.
Today, as International senior Product Manager in Saint Gobain, Fernando develops his activity as expert in lightweight façade systems and cement board technologies, giving special business support to our countries in Latin America.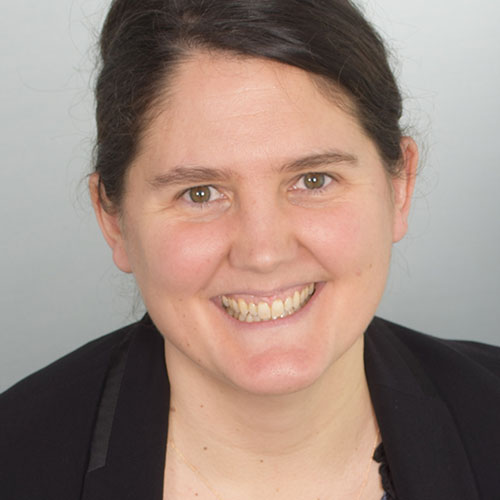 Marie Arnulf
Global Product Manager Saint-Gobain
Marie has been in the construction industry for 20 years, with various experiences in dry-lining, internal wall insulation and ceilings applications. After a Marketing Studies Manager role, supporting Isover and Placo teams in France, she moved into product & system management positions, first for Placo in France ; and then for Eurocoustic, with an international scope. She is now part of Saint-Gobain Gypsum's central marketing team, where she is responsible for the global product management of Ceilings, Lightweight boards, Indoor Air Quality and Acoustics portfolios.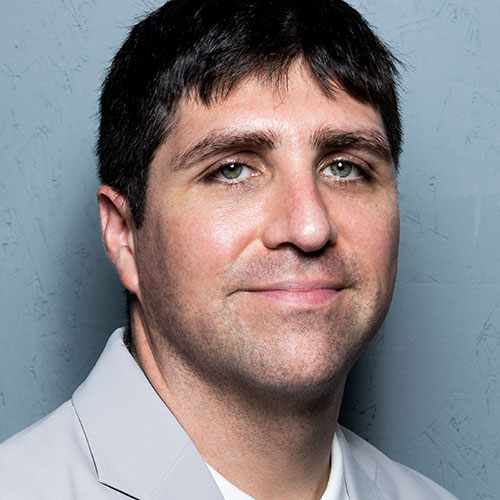 David Basulto
Director of ArchDaily
David Basulto is Graduate Architect from Pontificia Universidad Católica de Chile (2006). Founder and Director of ArchDaily, and its global network of sites in English, Spanish, Portuguese and Chinese. ArchDaily's mission is "to improve the quality of life of the next 3 billion people who live in cities by 2050, by providing inspiration, knowledge, and tools to the architects who face this challenge." David has served as jury for several awards, prizes and design competitions in Latin America, North America, Europe, and Asia. Member of the Mies Crown Hall Americas Prize International Advisory Council in Chicago, of the Endeavor Foundation in New York, and member of the Academic Council of TEC de Monterrey in México. Curator of the Nordic Countries Pavilion at the 2016 Venice Architecture Biennale.

David has been chosen as one of Chile's 100 Young Leaders, and received the National Award of Innovation for ArchDaily, by the Government of Chile. Currently lives in Berlin.

ArchDaily is today the world's most visited architecture website. As of May 2020, ArchDaily merged with Architonic, joining the NZZ Media Group in Switzerland. David currently serves as Managing Director of Architonic ArchDaily, and as Editor in Chief of ArchDaily.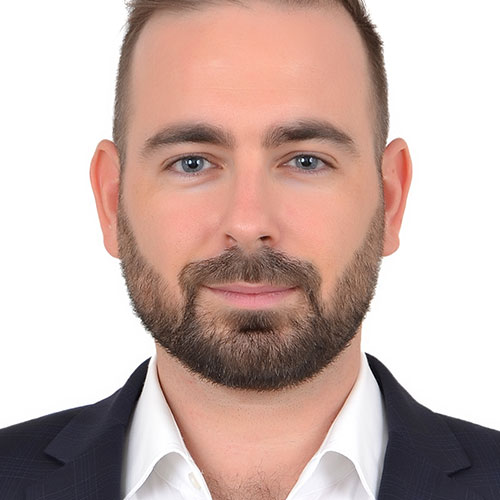 Dorian Bomble
Head of Specification Saint-Gobain UAE
Dorian is the Head of Specification for Saint-Gobain UAE.
With a background of civil engineer, he has been working in sustainable and lightweight construction for the past 10 years in Europe and in the Middle-East.
He and his team work closely with developers and consultants around the UAE to present the full portfolio of Saint-Gobain solutions and help them design healthy, comfortable and energy efficient buildings and homes. He is an advocate of LCA and EPD of construction materials to lower the built environment carbon footprint.
Douglas Cardoso Meirelles
Customer Service Manager Saint-Gobain Brazil
Douglas Meirelles, Civil Engineer; MBA in Economics and Civil Construction Management; and MBA in Marketing. More than 17 years of experience in the Light Construction Systems (Drywall, Light Steel Framing and Wood Framing) and Light Façade Systems.

Part of the board directors of Acoustic Association (PROACÚSTICA) acted as a Market Relationship Director. Nowadays is a member of the Technical Committee of the Drywall Association and also a member of the Technical Standards Brazilian Association (ABNT).

Douglas Meirelles was responsible for the implementation, management and development of BIM at Saint-Gobain Construction Products.

Currently involved in Marketing as a Customer Service Manager. In addition, leading the Market Relationship Pillar in Sustainability Committee at Saint–Gobain Construction Products (PLACO, BRASILIT, ISOVER, ECOPHON, QUARTZOLIT, SONEX AND PREFER).
Jonathan Cherry
Sector Director – Commercial Saint-Gobain UK
With nearly three decades' experience within Saint-Gobain, Jonathan boasts extensive expertise in business management, sales & business development, international marketing, product management and new product development.

He began as a Product Development Engineer within the Building Test Centre, before moving to British Gypsum where he held a variety of roles including Product Manager, Technical Support Team & Technical Academy Manager, and Head of Product Marketing.

Jonathan then took on the position of Global Product Marketing Manager with Saint-Gobain Gyproc before becoming Managing Director of Ecophon UK & Ireland.

In his current role, his key responsibility is formulating and implementing the strategy for the new build commercial sector, covering the built environment for education, healthcare, leisure and the workplace, with the specific aim of forging close and lasting partnerships with key customer decision-makers.

His team is also tasked with understanding customers' current and future needs and harnessing this insight to inform the development of the company's offering, bringing innovation to bear across product, system and service solutions to drive profitable growth.

A member of the Saint-Gobain Interior Solutions Executive and a BSc (Hons) graduate in Applied Physics, Jonathan holds a Postgraduate Diploma from the Chartered Institute of Marketing and a Diploma in Acoustics & Noise Control from the Institute of Acoustics.
Supinya Denmetharat I May
Specification Sales Manager Saint-Gobain Thailand
Supinya Denmetharat I May is Specification Sales Manager at Saint-Gobain in Thailand. She has been working there for 6 and a half years and prior to that has been in the building material industry for 10 years.

Supinya worked closely with architects and developers including interior designers. She also coordinates with the product managers and technical team for Gypsum, Weber and Saint-Gobain Glass for projects specification, LEED certification including system and innovative solutions. Supinya was the representative of the company attending a meeting with the Association of Siamese Architects of Thailand in the topic of project specification of Gypsum fire rated, both ceiling and wall systems in 2022.
Agnieszka Kalinowska-Sołtys
President of Polish Architects Association (SARP)
Architect, Partner and member of the management board at the APA Wojciechowski Architects. She is also a President of national main board at the SARP (Polish Association of Architects) an member of the business council UN Global Compact Poland. She completed her master's degree in architecture at the Warsaw University of Technology, postgraduate studies in Project Management at the Warsaw School of Economics and postgraduate studies in Property Management at the Faculty of Economics at the Warsaw University of Life Sciences. Since 2010 she has held BREEAM Assessor, LEED GA and WELL Standard specialist – green building solution, circular economy of building materials. She participated in many awarded office, commercial, and retail projects meeting the high requirements of green building solutions. She is a co-founder of the OSWBZ (Polish Institute for Ecological Buildings). Member of the Programme of UNGC Poland and partner of the SDG-11 Sustainable Cities Committee. Triple winner of the Top Woman in Real Estate 2018 competition. Since 2019 She has been Mentor in the Top Woman Program where she shares her knowledge and experience with young women starting their careers in the real estate work.
Rupert Neumann
International Senior Product Manager Saint-Gobain
Rupert Neumann has been in the building materials industry for 30 years covering several functions in R&D and Marketing, first in Germany and Spain, now on international level. This is the seventh Saint-Gobain International Trophy awards which he has been involved in and the sixth time on the Jury. In addition to other marketing roles and support for a number of countries, he is also responsible for the Global Product Management of Building Plasters and Plasterboard Finishing within the activity at Saint-Gobain.
More information about the Jury
Jury members are selected by the International Central Marketing Team to guarantee objectivity and to ensure full comprehension of all technical aspects. The 13th International Jury is comprised of Saint-Gobain and external experts as well as country delegates.
To ensure that all entries are judged on an equitable basis, specific judging criteria have been developed and the International Jury Committee has been selected carefully. The judges are able to both assess the technical skills of drywall contractors and the overall performance of the systems and solutions implemented during the course of the projects.
What is the Trophy?
Every two years since 1998, the Saint-Gobain International Gypsum Trophy has been a unique international competition for Drywall systems projects using Saint-Gobain solutions.
Its aim is to celebrate the craftsmanship of contractors. The Gypsum Trophy is a major opportunity both for peer recognition and the promotion of craftsmanship in the international interior building community, as well as a great opportunity to stay close to our customers and promote innovative solutions for Saint-Gobain.